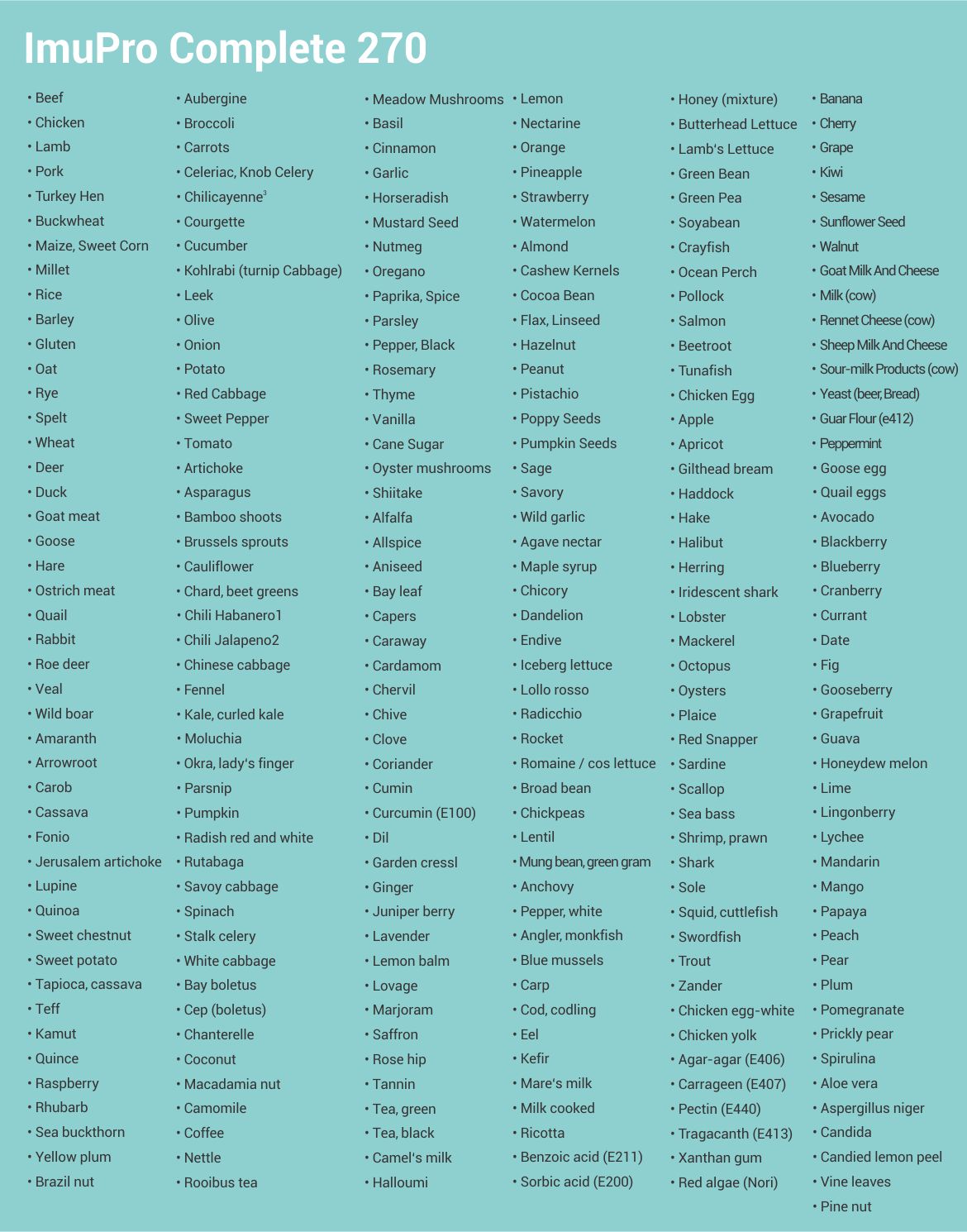 Reactions to food may initiate immunologically or non-immunologically mediated physiological effects in the body. Majority of these severe reactions are thought to be immunological and mediated via IgE, and other immune globulins such as IgG and IgA.
Our specialised laboratories at FMD India perform ELISA (a reliable diagnostic test to measure IgG antibodies) on the blood for the 270 food products. The food products are categorized based on the antibody titre in the blood:
Not elevated
Elevated
Highly elevated
The detailed results provided by ImuPro Complete test, through the aegis of FMD India, enable you to modify your diet keeping your various food allergens in mind. The ImuPro results include a personalized binder having personal nutritional guidelines, individual recommendations with general diet information and a recipe book with great varieties of equally delicious alternatives to allergens.